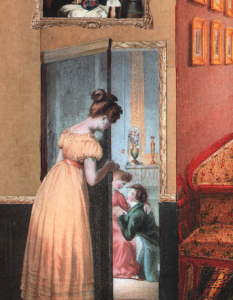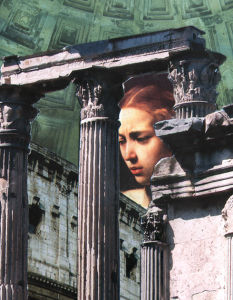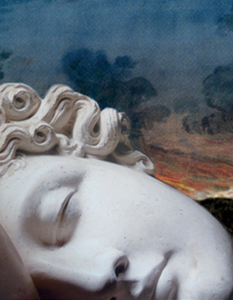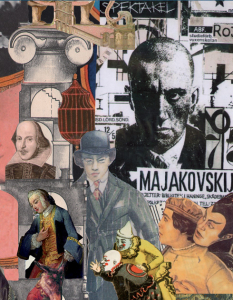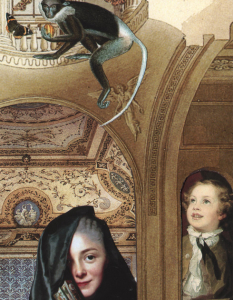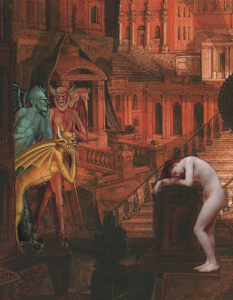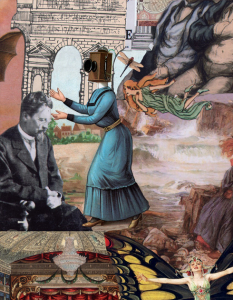 Così le stanze del mio immaginario, tra pezzetti di carta e di colla, si sono aperte: hanno liberato case, treni, omini su biciclette volanti di città fantastiche, armonie geometriche, spazi, fughe, disegni di mille mondi poetici. Un'arte fatta di Arte, dove la citazione dell'opera dei grandi del passato dialoga in una drammaturgia visiva perfetta con un nuovo contesto del tutto personale in cui la mia storia si ritaglia da sola il suo spazio nel foglio di carta.
E le parole, sempre elemento centrale della mia vita, si traducono in pezzetti di carta su un foglio.
E lì, vivono.
Thus the chambers of my imaginary world have opened, among pieces of paper and glue: they have released houses, trains, small men on flying bicycles in fantastic cities, geometrical harmonies, spaces, escapes, drawings of a thousand poetical worlds.
An art that is made of Art, where the artworks of great people from the past are borrowed, as they converse with a new, completely personal context through a perfect visual drama. A context where my story shapes its own space on the paper.
And the words, always crucial in my life, become small pieces of paper on a sheet.
And there, they live.